I have received information and materials from ©Johnson & Johnson Consumer Inc. 2017. The opinions stated are my own. This is a sponsored post. #ForBetterTomorrows #BetterTomorrows #FallBack #CollectiveBias
I've had quite a few rough evenings of late. Between attending Tucson Cyclovia again this past weekend, Halloween last night and more outdoor activities due to our finally cooler weather, I feel beat on most nights. I have a few tricks up my sleeve to help me feel better though including a bedtime milk recipe and TYLENOL® PM to help manage the pain.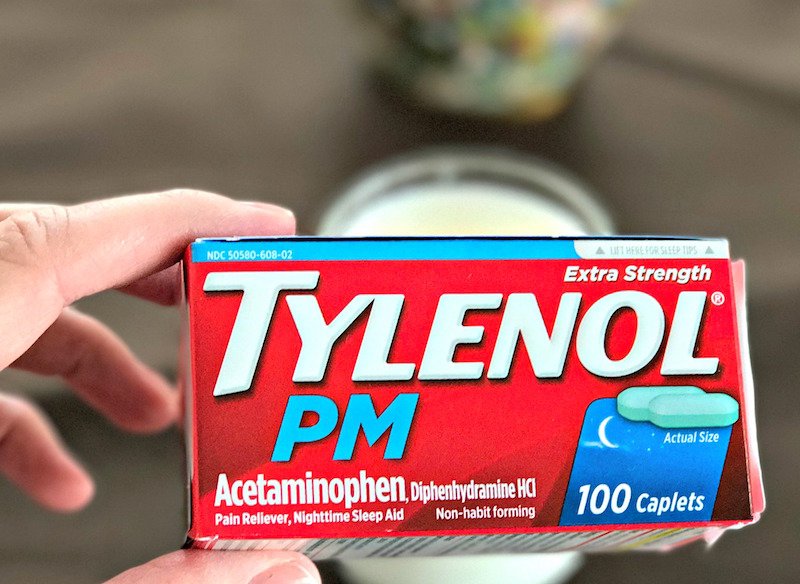 You can click on the image above to buy TYELNOL® PM right now online!
We don't have daylight savings time in Arizona but the cooler weather does bring fewer hours of daylight to everyone. No matter where you live, getting enough comfortable sleep each night is important. I don't want to waste my daytime feeling tired because pain denied me a good nights sleep.
My first line of defense when I am tired and a little achy is to take a hot bath. Then I can make myself a mug of bedtime milk and crawl into bed to relax.
Bedtime Milk Recipe Ingredients
1 cup milk
2 teaspoons agave syrup
1 teaspoon vanilla extract
pinch (or more) of cinnamon
It's really easy to make a mug of bedtime milk on nights that you need a little extra help falling asleep. Start by microwaving your milk (in a microwave-safe glass) for about 3 minutes. You want it to just start to foam. Then simply stir in the agave syrup, vanilla, and cinnamon and enjoy. We always have agave syrup on hand but honey is also a great sweetener for this delicious drink.
Sometimes a hot bath and a mug of my special bedtime milk are all I need to fall asleep comfortably but when I have a few aches and pains too, TYLENOL® PM does the trick. I'm not a doctor, nor do I play one on TV so be sure to use TYLENOL® PM as directed on the packaging!
I found TYLENOL® PM at my local Walgreens store. It's on sale for $11.99 ($1.50 off with your Walgreens card) from 11/5-11/11. Grab yourself a bottle the next time you stop in and you will be prepared on nights you need a little extra help falling asleep with aches and pains.
Learn More: TYLENOL® PM | Facebook | YouTube
TYLENOL® PM contains a pain reliever and nighttime sleep aid. ©Johnson & Johnson Consumer Inc. 2017 The third party trademarks used herein are trademarks of their respective owners.