This post brought to you by Pei Wei Asian Diner. All opinions are 100% mine.
Have you had a chance to Explore the Pei Wei Asian Diner menu  lately? They've had a reFRESH with fresh new choices on the menu. They recently added Thai Lime & Chile flavor profile to the line up. It's available with brown or white rice and your choice of protein: chicken, steak, shrimp and tofu sautéed in Thai lime pineapple chile sauce. I recommend the tofu, I almost always opt forit because Pei Wei does a great job cooking it!
The new Thai Lime & Chile Salad and Wok Roasted Vegetable Salads seem perfect for my get healthy kick! Or I can opt for the new smaller entree size, with a more manageable portion and starting at only $6.39! Plus Pei Wei added two new appetizers to the menu: Ginger Orange Edamame and Szechuan Greens Beans.
We love ordering Pei Wei online, the website makes it so easy to customize our dishes. Knowing that all the food is freshly prepared and features fresh, hand-cut ingredients makes me feel less guilty getting takeout! Plus my boys LOVE their kids meals, I order them honey seared chicken kids meals. There's no veggies but the chicken is steamed, not fried and we opt for brown rice. They always gobble it and ask for more. That's a total win in my book!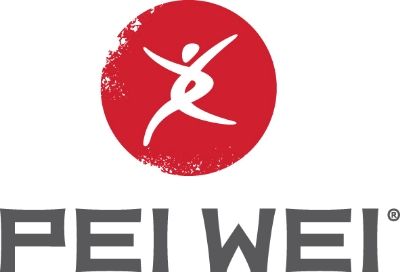 I recommend following Pei Wei on social media, they often offer coupons and promotions
Like Pei Wei on Facebook Follow Pei Wei on Twitter Follow Pei Wei on Pinterest
What's your favorite dish at Pei Wei?