Where are my SUPER Frozen fans? You know the ones that have seen Frozen 10 times, been to the Frozen Sing-Along at least twice and live, eat and sleep FrozenFun?? I have the perfect giveaway for you! I've teamed up with some blogging buddies to host an awesome Frozen giveaway…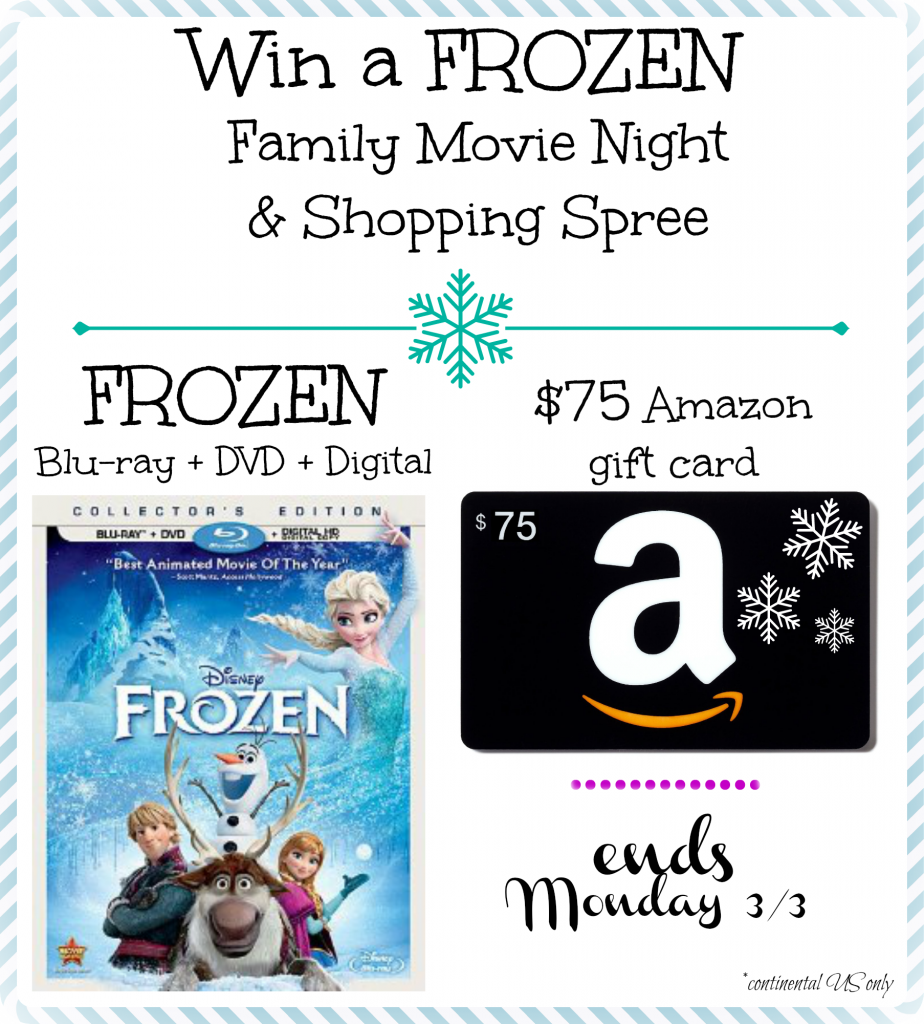 Welcome to the FROZEN Family Movie Night & Shopping Spree Giveaway!  We're joining together to give our readers the chance to own the Disney animated hit FROZEN and take their family on a virtual shopping spree.  One winner will receive a $75 Amazon gift card and a Blu-ray/DVD/Digital Copy of FROZEN the day it releases, 3/18.
Don't forget I have the perfect
snowman treat
to enjoy while watching the the movie…
Good luck!